---
Sponsor Appreciation
Support for our Meals on Wheels of Fullerton program comes from organizations in our community who regularly help to make possible providing food for our homebound neighbors. Companies and organizations are invited to partner with us in sponsorship of the MOW Fullerton program. Contact us for more information.
Our sponsors come from a variety of sources including a Community Development Block Grant, family foundations, local community businesses and service organizations, our letter-writing campaign, and individual donations throughout the year.
Special Donations Recognition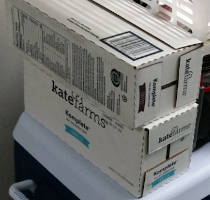 We gratefully acknowledge the contribution of over 3,000 liquid meals donated to our clients with special needs as an example of community action that started during COVID-19. Kerry and John Phelps as well as Kate Farms donated the Komplete meals that are often used by hospitals.
Berger Allied Moving and Storage
The wonderful people at Berger Allied enjoy raising funds for Meals on Wheels of Fullerton. We greatly appreciate their support.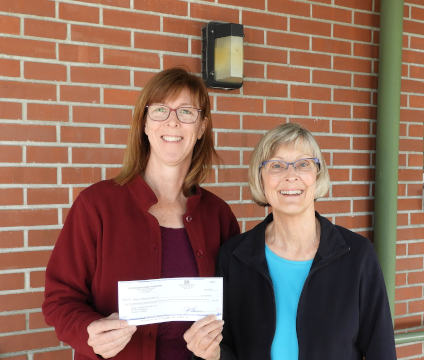 Discovery Charity Foundation
Meals on Wheels of Fullerton is honored to receive a donation from the Discovery Charity Foundation fund raiser. We are most grateful for their support.
Organizations
Meals on Wheels of Fullerton has a number of dedicated partners who support our program regularly
National Charity League mothers and daughters volunteer to deliver many of our meals and NCL also provides financial assistance.
Assistance League of Fullerton provides in-kind office space and utilities for our office in their Philanthropy Building.
Providence St. Jude Medical Center donates cold meals for all clients on our 2 St. Jude routes. Funding comes from donations to the Care for the Poor programs at the hospital.
---
Individual Donors
In addition to our corporate donors we offer a heartfelt thank you to our individual donors who each year graciously contribute to the welfare of the homebound in our community.
We also congratulate the individual and family community volunteers who are the backbone of our driving force delivering meals day in and day out to provide an incredible service to those in need.
As a message to future Meals on Wheels donors, thank you for joining this group of generous community citizens. We are only a phone call or email away.
---
Grateful Clients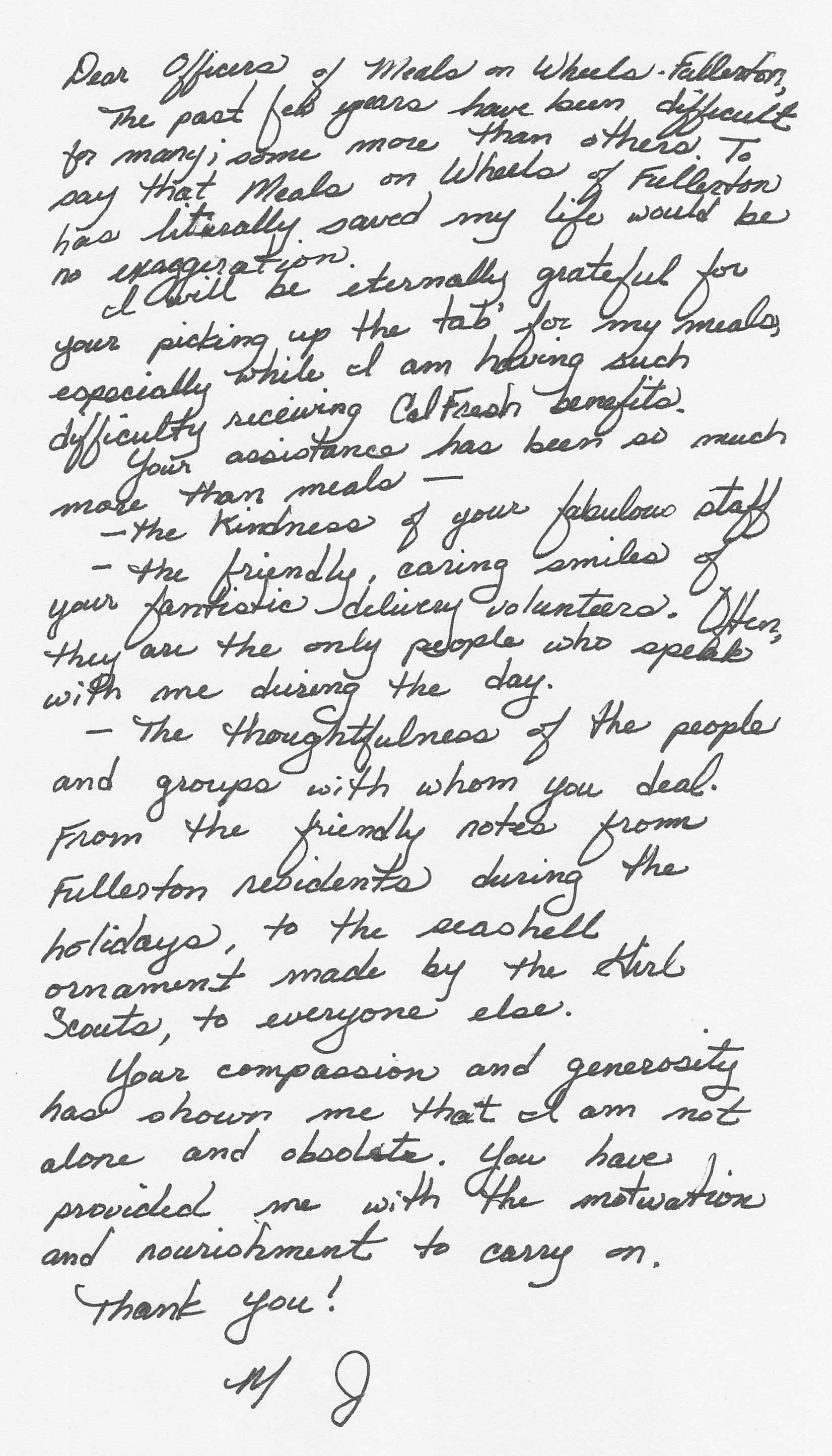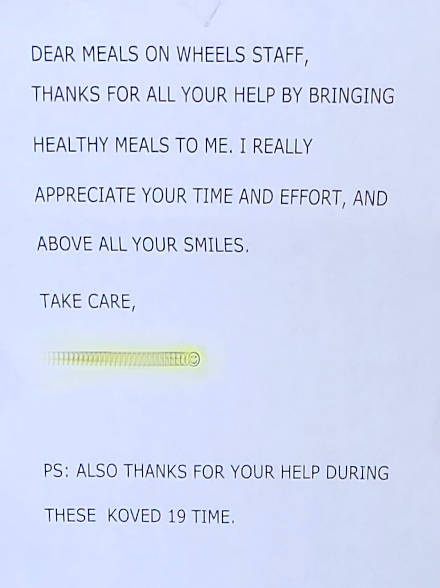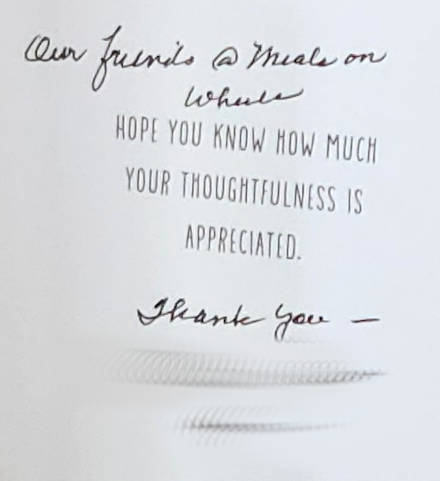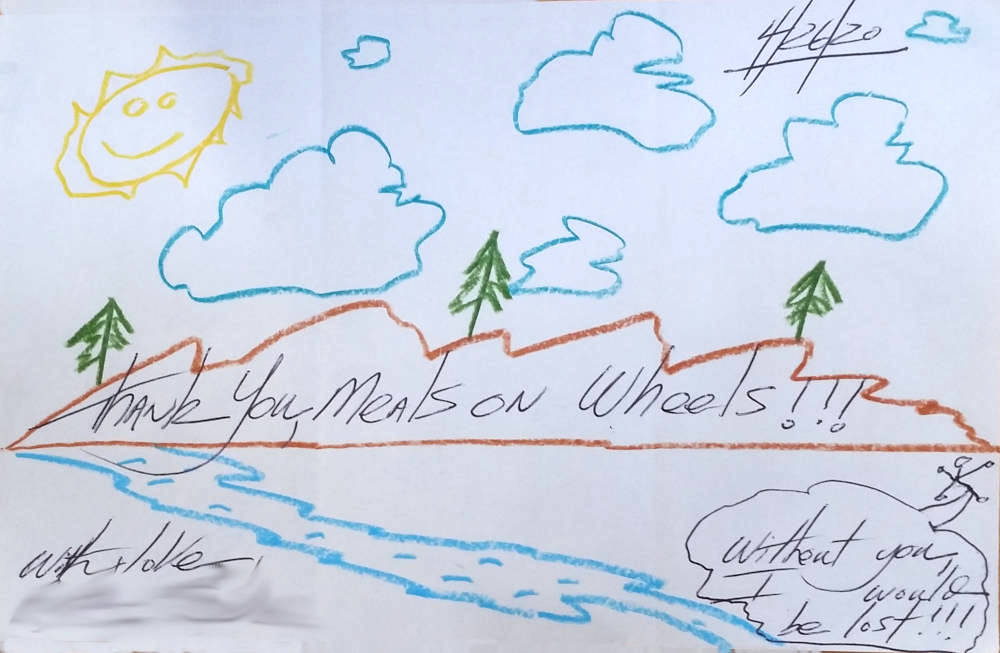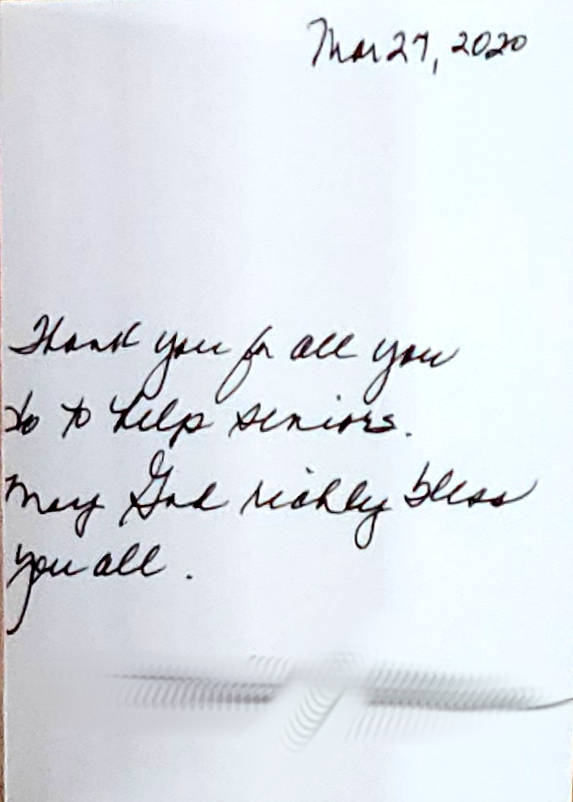 ---
For Additional Information Please Call or Email Our Office:
Monday, Wednesday through Friday
9:00 a.m. to 2:00 p.m.
(714) 871-2200
Email: office@mowfullerton.org
For Donations* by Mail:
Meals on Wheels of Fullerton, Inc.
223 West Amerige Ave.
Fullerton, CA 92832
*Tax deductible to the extent of the law
Federal IRS tax ID #33-0472661
Copyright © Meals on Wheels of Fullerton, Inc.